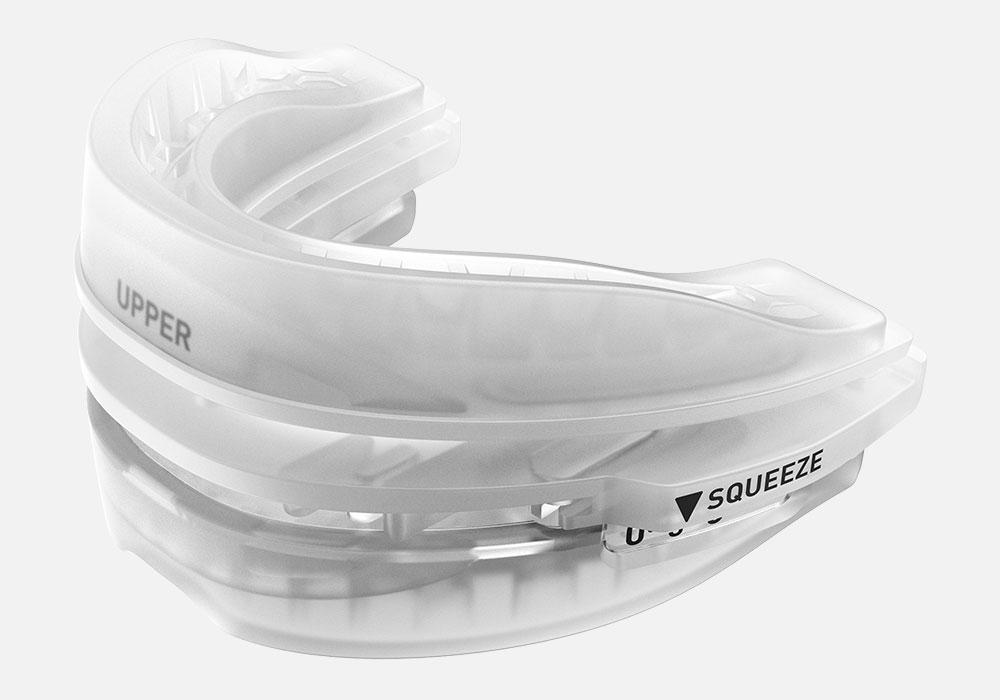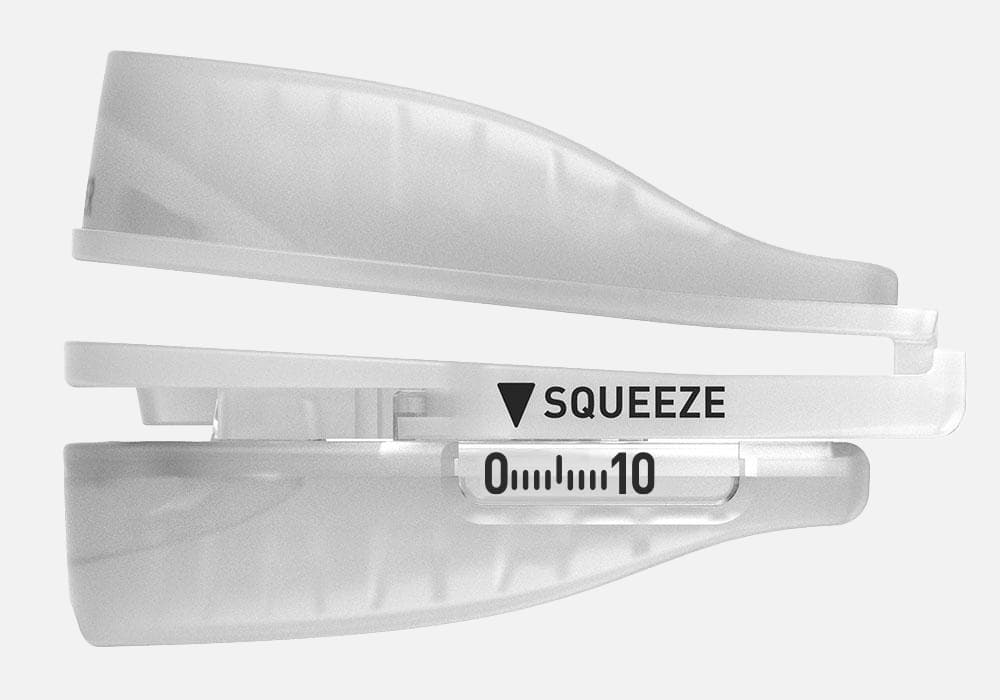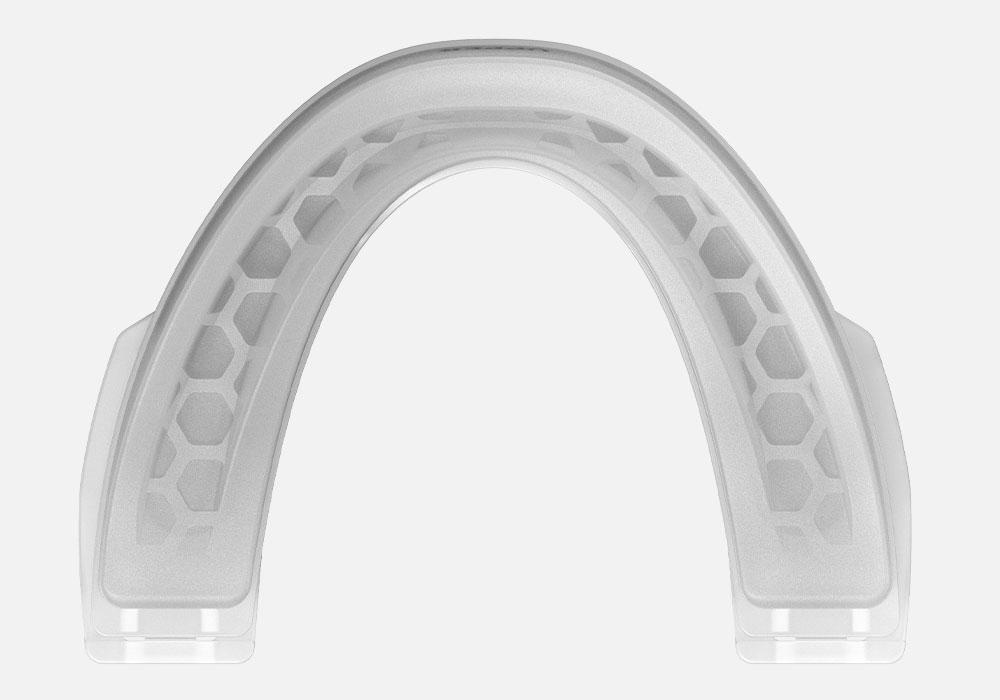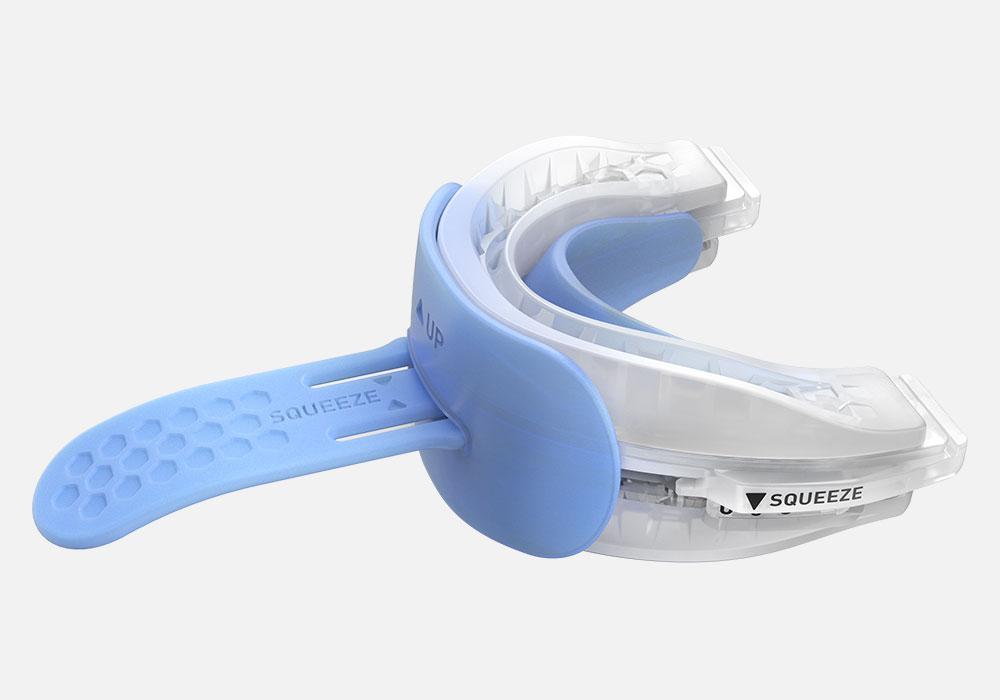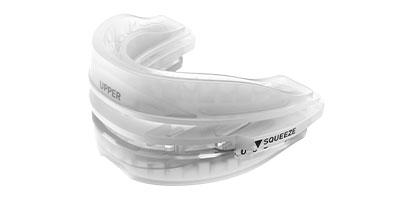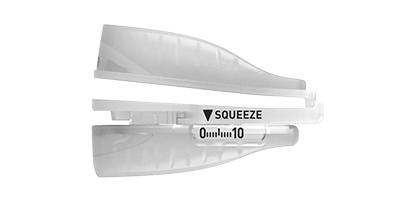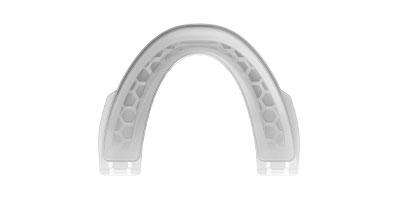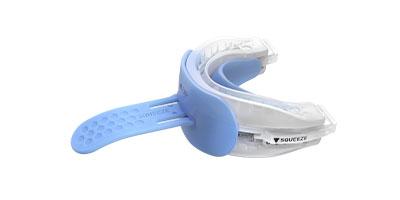 SnoreRx Plus
An adjustable anti-snoring device with a customized fit, SnoreRx Plus props your jaw forward to open your airway and prevent snoring while allowing for vertical jaw movement. Fitting handle included.
Choose a Quantity:
Buy Now ->
30-Night Money-back Guarantee

?

Dental Lab Quality Design

?

Made in USA
Vertical Movement
Customized to your bite
Fully adjustable
Physician-recommended
FDA Cleared
The next-level anti-snoring device
Silence the snore in comfort with SnoreRx Plus, the adjustable mandibular advancement device designed for vertical jaw movement.

Customized to Your Bite
SnoreRx Plus's proprietary Thermal Matrix® material helps you create the perfect fit. The result? A lightweight anti-snoring device that stays put and lets you sleep in comfort.
See How it Works ->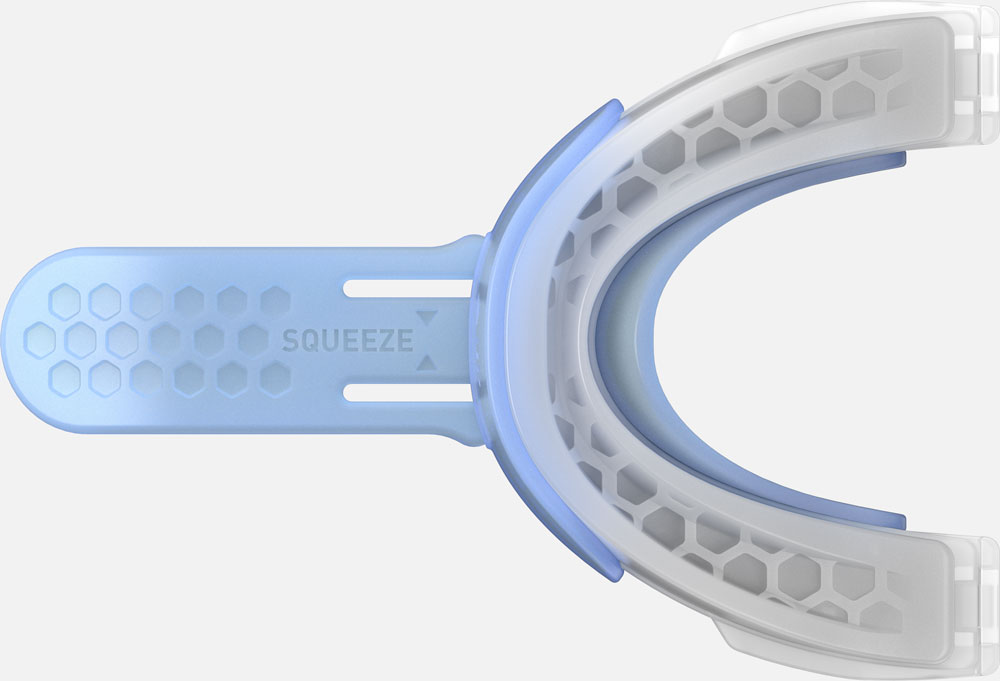 Fully Adjustable
SnoreRx Plus is a one-of-a-kind anti-snoring device because it's the only one that lets you adjust it with clinical precision for the most effective function.
Advance your SnoreRx Plus by one millimeter as needed at any time. We recommend you start using SnoreRx Plus at the original 1-millimeter setting and adjust it by one millimeter every 2-3 nights until the snoring stops.
Comfortable to Wear
You don't have to choose between sleeping quietly and sleeping comfortably. With its slim and lightweight design, SnoreRx Plus lets you do both.

The boil-and-bite fitting process allows you to create a custom impression of your teeth on the device so that it stays snugly in place while you sleep. This simple five-minute fitting process helps you customize your device and (finally) enjoy a good night's rest.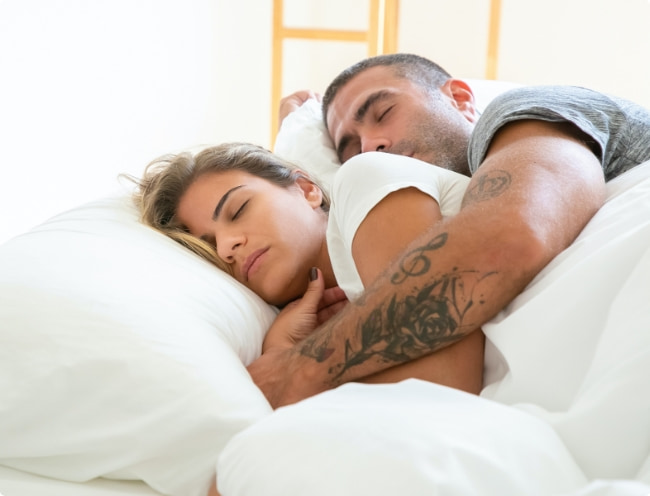 Stop the snore, or your money back.
We offer our 30-Night 100% Money-Back Guarantee when you purchase SnoreRx Plus from our website at www.snorerx.com. Try SnoreRx Plus risk free for 30 nights to see if it works for you.
Buy SnoreRx Plus
SnoreRx Plus Reviews
Discover why SnoreRx Plus is "life-changing."
Fred Beato

Thanks for a great product more doctors and dentist should recommend your co.
Jim K

No comments as I just started using it.
Roy Waltze

It worked like a charm. I go camping each year and stay in a small trailer with my daughter and grandchildren and they have always complained that they couldn't sleep due to my snoring. But after using SnoreRx Plus - no compalnts!
John Bodeutsch

Like the product, affordable and good fit.
Problem solved

My 3rd snore guard from this company-wore the 1st one for 6 years until it wore out, my dog chewed the 2nd one up. This 3rd iteration is the best so far-the engineers at SnoreRx figured out how to make the mouthpiece fit better than ever-I used t...
Tom

It is reasonably comfortable and does reduce my snoring
Tim Greene

I'm just beginning to use the device
Mandeep kumar

It reduced my snoring during sleep as my roommate can sleep soundly now but i get teeth pain in the morning for few hours.
Patrick

This has helped me with my sleep apnea most nights. It usually keeps my jaw forward and airway open, allowing me to sleep pretty well. Other nights, I would guess the device slips out and I end up not sleeping well. Making sure you create a proper...
Michael Corrow

Makes my jaw sore. Maybe better instructions on adjustments