What People Are Saying About SnoreRx
C Goodison

My husband is very happy with your product as he was the one suffering so that makes me happy.
LAL

Finally...a product that works! I am now able to sleep because SnoreRx keeps my husband from snoring ALL night long.
John

I had a sleep study a week after I started using SnoreRx and the results were GREAT! I was told I didn't need to use my CPAP machine as long as I use the Snore Rx. Thanks for a GREAT product at a GREAT price!
Ashley Chinowith

I bought SnoreRx Plus about a month ago and it has made all the difference. I'm the snorer and my husband suffers from it. He's constantly getting woken up and his sleep quality is poor. I thought my sleep quality was fine but I was wrong, because now I see an improvement in my mental health and depression. I am SILENT now when I sleep, and we are so thankful. Not a fan of all the drool, but I'll take it if it means we sleep peacefully haha. Thank you, SnoreRx!
Damian Bell

So far I am pleased with the performance of my Snore RX device as it has worked well in eliminating my snoring. My wife is also very satisfied.
Edwin Nieves

More bulky than thought, but am getting use to it.
Bryan T.

This is such a phenomenal product. My dear wife is getting her sleep, which is purely the selling point for me. I no longer wake up at night from my wife pleading that roll over — or, worse, wake up and see that she is not on the bed next to me (and find her sleeping on the couch… that deeply guilts me). But, I strongly recommend that fellas follow the directions carefully, you'll get the most of of it. Meaning, sleep on your sides or stomach exclusively — it significantly reduces potential soreness in the jaw and mouth. I'm tell you. And, for certain, absolutely don't rush the process of the adjustments — start at "1" and stay there for awhile before moving up. Godsend of a product to ensure my wife gets her sleep.
Jen

I'm sure it works great for some people, but I have a small mouth. It hurt my jaw and I couldn't close my jaw all the way the days after I wore it.
Joy

This has stopped me from snoring completely, allowing my partner to actually sleep through the night! I will recommend this to anyone who snores, it's changed both of our sleep in such a positive way!
Adelina

I have been sleeping with the SnoreRX for 8 weeks now. I believe this device is helping me with my sleep apnea issue. Before the device, I would wake up with headaches or migraines. Since the use of this device, I have not woken up with any headaches or migraines. My husband says that he hasn't heard me snore at all. At first, I did experience a few minor aches and pains in my gums and around my mouth. Now, I don't anymore. The first 3 weeks, I did experience dry mouth and lips, but once I moved the device to a few centimeters in, I no longer experience dry lips or mouth. I'm one of those people who move all night long due to restless legs and arms, therefore, I couldn't sleep with the C-pap machines. I was considering getting the Inspire procedure but now that this snore device is working for me, I will continue to use it for as long as I can.
Carlos

Great experience but a little uncomfortable at the beginning
Diver Dad

It works, my wife gets a good night's sleep now.!
David S

First, I would recommend this type of product only to people who have been properly diagnosed with the type of apnea that responds to it. In my case, I used my old device for years before it finally cracked. SnoreRx Plus works as advertised. Yes, be careful with setup, but if you are familiar with the molding process (boil and bite) it should work fine. I got mine to work first try and made one adjustment. By the second night, it was working great and felt as though I had not skipped a beat in my treatment. A warning - users should be aware of the forward position of the jaw in the morning after removing the device and take a few minutes to use the "thinker pose" (hand on jaw, elbow on thigh) to gently move the jaw back into place in order to realign your bite. Otherwise, you could find your bite shifting over time. This is true of any device like this.
JJ

It works ok. I do snore less but I often wake up after a few hours with a sore jaw.
Peter N. Rogers

When my wife and I sleep in the same bed, I use your product. Otherwise, I sleep in a separate bedroom and don't use your product.
J Mcknight

My husband has not been snoring since he started using SnoreRx - highly recommend!
Stéphanie

Efficace dès la 1ère utilisation
Charlie

I think I would rate the product highly.. Sadly the delivery was later than stated... and also the hotel told me it was never delivered. Sad times. Best, Charlie
Maggie

Yes this thin works the only problem is is kinde hard on my teeth but it works really good my mom complained about snoring loud but with this thin not anymore thank you 😊
Jeffrey

Great Product. I have severe sleep apnea. This product by itself did not totally eliminate my snoring. I struggled to get my apnea under control. The secret was using this product with my machine. Together I am a 100% happy camper. My girlfriend wouldn't travel with me without 2 rooms. Now she says ZERO noise.
Lloyd martin

Great product. Easy to keep clean and store in the container provided. Very comfortable wearing and that makes it easier to fall asleep
David

Using the Snore Lab app to verify this product was working I was amazed that I didn't snore at all while wearing the mouthpiece. Took some getting used to but once you are used to it you hardly know it's there. Excellent product
DennisP

Great product alternative to a cpap face mask. Much better product than a cpap to use and get use to. My wife enjoys a much quieter night's sleep. I would definitely recommend SnoreRx.
CB

Works well, my wife says I don't snore as much and when I do it's not loud.
Wilmot Phillips

It works. My PCP recommended it to me as he uses it too. My wife can sleep through the night and she only wakes me up when I sleep on my back.
Nevin B

It works as it is advertised.
mark

Overall a very effective product that's far cheaper than the custom-made, dentist prescribed, mouth guard it's replacing. That said, I have a wider mouth and am just at the limit of comfort with the device. It does stop the snoring though, which is the primary goal.
Ayesha Hussain

This was definitely the best solution for snoring that we have tried by far. Just be prepared to bear discomfort for the first week, the jaw seems sore, dont give up and reap the reward.
Mani

Very happy whit my snore Rx plus. Looking forward to purchase my next Snore Rx plus. Wake up in the very rested and full of energy from a well comfort sleep
Jessetta

SnoreRx has really helped me. It has eliminated my snoring, reduced the amount of strain I feel on my heart and helps my blood pressure. So glad I decided to try it!
Andy W

Have been using SnoreRx for about two months now. And I wanted to get some good experience before I wrote this review. I had used a guard on my top teeth to prevent me from grinding. The SnoreRx is substantially larger. And even after I received it in the mail, it took me two months to built up the courage to start using it. All the things mentioned in the other reviews are accurate. But for me, the most annoying side effect is the jaw soreness and stiffness. Most mornings, it is gone within an hour or two. But sometimes it lingers on longer. The third time I used SnoreRx, I almost quit entirely because my jaw hurt so bad. But over time, your ligaments will stretch and it will become less and less painful. I think if I wasn't a grinder, it probably wouldn't be so bad. But as far as sleeping better, it definitely DOES WORK!! Before SnoreRx, I would have a cloud of drowsiness over my entire day. With the SnoreRx, I am much more awake and alert all day. I rarely find myself dozing off at 2pm anymore. Also, I can sleep on my back again! Without SnoreRx, my tongue would always choke off my airway. Also, one other thing to mention. I did get tested for sleep apnea before purchasing SnoreRx. The threshold for getting a CPAP is surprisingly high (at least with my doctor)... like 15-20 episodes a night if I remember correctly. I was that bad, but I was bad enough that I wasn't sleeping very well. SnoreRx has been the perfect solution!
Kim

I have been using SnoreRx for 18 months and it has improved sleep patterns for both myself and my husband. It takes a week or so to become comfortable with the apparatus but is well worth the effort.
Nana P

SnorerX has helped to significantly improve my sleep, reduce my snoring and keep me breathing well through the night with no more headaches. Sometimes my jaw relaxes too much and it pops out but I always find it and pop it back in. SnorerX has made a big difference
scott m dachishen

after trying a series of anti snore solutions i decide to try another ( snorerx) after the first night my partner said she was able to sleep without waking up from my loud snoring. I have been wearing it for 1 month and it works !!
Cheryl

This has been a game changer! I was so fed up with my husbands snoring I was contemplating sleeping in another room. Now he is quiet all night and he says he's sleeping better than ever!
Miguel

I have tried several mouthpieces of other brands and none had worked until I tried Snorerx. In my case, I have moderate sleep apnea and this device seems to do the trick. At least the snoring is very soft now and occasionally. As a result I breath better at night.
GK

My husband has been using the snorex plus for over a year, and it has made a significant difference. He doesn't snore when he's wearing the device. I purchased one about a month ago since I also tend to snore. It took a few nights to get used to it. I had to redo the fitting after a few nights because it was hurting my teeth. It does prevent me from snoring. I always end up spitting it out at some point during the night. But, if I start snoring during the night, I just put the device back in and the snoring ceases.
Josh T.

I am a purchaser and active user of the SnoreRX Plus and I came here to say what a drastic difference it made to my quality of life! I was recently diagnosed with sleep apnea and had tried adjusting to CPAP therapy without consistent success. Apparently, my recessed lower jaw (which is the main cause of my apnea) tends to droop down in my sleep and cause the pressure to leak. No amount of medical tape could keep my lips sealed through the night and the escaping air would cause me to subconsciously remove my mask. So when I first researched alternatives to CPAP therapy, I learned of Mandibular Advancement Devices, of which the SnoreRX is one. Of the options surveyed, the SnoreRX was the only low-cost product that was semi-customizable. The other customizable MADs cost more than $2000 and require a dentist appointment to fit. I will admit the first few nights with the SnoreRX were difficult. I initially experienced teeth pain and misaligned lower jaw in the morning. But at the same time, I experienced an improvement in my sleep quality and metabolism. I felt alert and energetic more consistently with the SnoreRX than with the CPAP. Granted, my apnea is classified as mild (RDI ~15) so this device may not work for those with more severe representations. With persistent use, the oral discomfort I feel in the morning became reduced over the week and I no longer feel any apprehension over using the device. There are a few notes I will make about using the SnoreRX. Research suggests that MADs like this device cut down AHI by only around half, so this option alone may not be suitable for people with high AHIs. The 2 piece design of the Plus version makes this MAD easier to clean with a toothbrush than with the regular SnoreRX. Because the SnoreRX is not exactly custom-fitted, it could not prevent my jaws from opening up and drooping in the night. To solve this, I had to use a soft cervical collar to keep my chin up. It's not the most comfortable way to sleep but it's better than waking up the next day like a depressed zombie (you may also try to using a chin strap if that feels less intrusive for you). I also clean my SnoreRX every morning with Polydent denture cleaners while I shower. Overall, I find the SnoreRX a very excellent and cost-effective alternative for those who cannot adapt to CPAP therapy, with qualifications. As an aside, the company's customer service was very helpful in shipping me a replacement when my first shipment became lost. So SnoreRX earns my endorsement and glowing review!
BoutieVT

I've tried six other products, including similar ones to this. I can't say why it works over the others, but it does. It has now for a couple months. Very impressed. Good durability as well. Easy to keep clean. Easy to use.
Nick

I have tried two different mouthpieces before SnoreRx Plus. SnoreRx Plus is by far the best. I finally feel energized in the morning. I highly recommend.
Rob

Does exactly as designed. Now my wife is able to get a good night's sleep without my snoring keeping her awake. I had tried nasal/mouth strips prior to trying SnoreRX, but neither solution worked for me.
See More SnoreRx Reviews
Real results, from real customers.
Could SnoreRx change your life?
It changed theirs.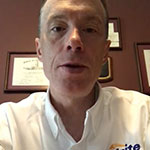 "Immediately saw results. My wife noticed it right away."
Watch Video Testimonial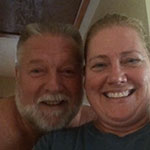 "He's sleeping at night and I'm sleeping at night. He is not snoring."
Watch Video Testimonial