What People Are Saying About SnoreRx
Derek D

I was dubious about all snoring solutions prior to purchasing the SnoreRx Plus. This mouthpiece has not only reduced but COMPLETELY ELIMINATED my snoring. A-Mazing, really. I hope anyone else who purchases it has the same success!
Vanna

SnoreRX has substantially reduced my snoring (and I believe OSA, though I couldn't handle CPAP 4 attempts over 8 years). It has helped reduce my I objectively measured iOS app snoring from severe to mild or normal on most days. I believe exercise also helps, but the biggest credit likely goes to SnoreRX, which I've adjusted up to 7mm at night.
NA

It works. The woman I love cannot sleep next to someone who snores, even a little. She is just too sensitive. This lets me hold her at night, and I would pay 100 times the cost. This is worth every penny.
Paul Bradbeer

Device has stopped my snoring, the only issue I have is keeping it in all thru the night.
Dave H

SnoreRX works. It solved my snoring problem. I recommend it. It has changed my bite slightly which is concerning but I will continue to use it and have discussed this with my dentist. No issues with my jaw joint.
R.

The reviews match up and apparently this was the clear winner. That's it adjustable is a plus and it is of good material. Don't have anything to compare with but it set the bar high!
Wolverine

Fit was comfortable, used the plus model and adjusted it a further 1mm, which worked for me. Very comfortable in use, and easy to get used to. Needs replacing before a year due to the gel fit fading, making it loose.
Michael

Just not comfortable at the back ends
Barry Fowler

I've been using SnoreRx Plus for about a month. My partner indicates my snoring has nearly disappeared. Upon occasion the mouthpiece will not stay snug and that's when the snoring returns. This product will move your teeth, but they return to place after a short while each morning. I can tell my bite is different early mornings, but fine shortly after. Overall, you need to understand you are wearing a mouthpiece, so it does take a little getting used to. Start off by using it during the day for an hour or two, the next day go a little longer. It might take a full week before you are "ready" to sleep with the product in your mouth overnight. Overall, I'm happy with the results as I am not waking up next to an unhappy partner!!
Laurie Olson

Awesome customer service- product seems to be helping
Jeremy- Vancouver, BC

Product has done what they promise. I no longer wake up my partner
Rick Wilson

My wife is sleeping a lot better since I started using my Snorerx. I am too.
Zach

Works great! Wish I bought a 2nd.
Terri

Could be a great product if it was less bulky and accommodating to ppl with small mouths
Marlon

No customer support, called and emailed several times with no response I would not recommend it.
Michael Kidney

My has not complained about my snoring since I started using this product
Terri Block

I tried to use this but it was really big & my TMJ was in pain on both sides so the headaches were terrible & had to send back. I'm still waiting to see the credit on my credit card. When will that happen?
Charles Roberts

Great product. Very easy to custom fit and use. Absolutely stopped my snoring issue.
Nick

Great device. However, needs to be easier to clean all parts and should open your mouth a little more. Other than that it has worked as designed and is great.
Frankau

Effective for light to moderate sleep apnea. Need time to adjust. Need to replace mandible advancement when you wake up. The product does exactly what it says. Mandible advancement should be adjusted with your dentist or other competent health care provider.
K.H.

Works great and i sleep so much better.
Matthew

My beautiful bride and I thank you for developing such an amazing product. Uninterrupted sleep is one of the KEY ingredients to a everlasting marriage...... We Thank you..... I wish I would have purchased the 'PLUS'.
D'Arcy

Arrived quickly. Setup was easy. Took a couple of nights to get the adjustment right. But now, no snoring and I sleep much better. May not work for everyone but gosh for $100 it would sure be worth a try.
Ej

We had tried everything — chin straps, pillows, other mouth guards, expensive high frequency ear plugs, but nothing worked!!!This device fixed my sleepless nights spent wandering out to the sofa to avoid my snoring husband. Now we sleep soundly together!! And when we travel and share a room the kids don't complain about snoring. I cannot express how happy I am to have my sleep and my life back for $100!!
Martin

Works very great as advertised. Seems sturdy
Kevin

My wife is absolutely your biggest fan!! I wake up feeling more rested than I have in years. Would highly recommend this to those who want a better marriage.
GM Oz

This product is legit. I have tried so many of these in different brands and none have come close to the ongoing successful outcome of the SnoreRX plus. It is so good that my wife nudges me at night to see if I am still breathing. After 20 years of heavy snoring and interrupted breathing I am now sleeping soundly. I bought 2 and will back for more when needed.
Gregory Haskins

My wife loves it. She says I don't snore anymore so now she can get a good nights sleep.
John Chase

Better for me than the CPAP. Thank you
Edmond

I've tried so many different products it's the Best Anti-Snoring Mouthpiece i ever use before. excellent product.
Chris

This works. I was skeptical, but it actually keeps me from snoring or my airway from collapsing between my throat and nasal passage when I relax enough to sleep. I don't leave reviews for products, but I am for this one.
Underbite Snorer

SnoreRx has been very effective for me in significantly reducing snoring. I sleep better and feel more rested in the morning…so, I am a big fan and would highly recommend this product but wit a few caveats: 1. The mouth piece is large. I have a large mouth, so this is not a problem for me, but I can see what some people may feel it is too large. 2. Comfort while wearing: The ability to adjust the degree that your jaw is moved forward is a big plus. I have found that I can totally stop snoring if I use the "higher" settings tomove my lower jaw forward, but have found that setting uncomfortable, so I use a lower setting for the comfort, with some snoring. 3. Drooling: I have found that there is some drooling, more some nights than others, I cannot determine a cause 4. Soreness in jaw: I do have some soreness in my jaw/TMJ but it has decreased over time and with using the lower adjustable setting. 5. Change in bite: this is one of the cautions on the product and I can see how this may happen. I think that this may be occurring to some degree but will check with my dentist during my next visit. BOTTOM LINE: the fact that this product works so well despite some drawbacks is a huge plus. I wake more rested and I don't interrupt others' sleep with my snoring. The only reason I gave 4 stars instead of 5 is because there are some drawbacks to using SnoreRx- BUT, for me the pluses outweighs those!!
GG

Great product. Mostly bought it for burxisms with the hope of solving the snoring. Tried multiple dented products from Dentek, and they worked fine, but often have issues with fitment and they never addressed snoring. Snorex was easy to set up. Instructions were clear and precise. Snoring was gone is night 1. Wife is really happy. Hope it will survive a year or 2, then I could call it worth investment.
Brett Stacy

It's rare to find a product that actually lives up to the manufacturer's claims. SnoreRX Plus exceded expectations. Well done...
Bradley Armstead

After 25 years of marriage, snoring. The First night, I stopped snoring. My wife thanks SnorerX very much. It 100% works!!
Snoreless

I purchased the device after participating in an abbreviated sleep analysis by my dentist who unofficially diagnosed me with medium level sleep apnea. I have known for a while that I snored but did not know the dangers of sleep apnea . For that I thank my dentist. His suggested fix was for me to buy a $3500 mouthpiece which would adjust my jaw and probably fix the sleep apnea and snoring.. Had he been somewhere in the reasonable ballpark ($1000-1500) I probably would have went with that device. But for 30+ times the cost of various over the counter options. I believed that I would not be being a good steward of my money without at least giving one a try. I also wanted to get a good baseline for my breathing irregularities at night and opted to go with an Oura ring which does a remarkably good job detecting breathing irregularities at night. (The dentist used a similar device to unofficially diagnose me. After wearing the ring for about 2 weeks (without a mouthpiece) to get a baseline for my breathing irregularities and verifying with my wife when I was snoring I then decided to try a device to see if it affected breathing irregularities. I picked the SnoreRX plus after reading up on it and other competitors. The custom hot water fit along with the adjustability were things that looked beneficial on the device. After the first night of wearing it my wife commented that she had a hard time sleeping because I was too quiet. After several weeks the clear pattern was if I wore the device my wife indicated that I did not snore and the Oura ring records much fewer and many times no breathing irregularities. I have been highly pleased with the device and would recommend giving it a try. I have been using an ultrasonic cleaner to clean the device each day. The device easily breaks down to 2-3 parts for cleaning. As far as getting used to device, I experienced a couple days of soreness and some minor teeth shifting but the benefits have far exceeded these minor side effects.
Kingi

I used to snore most of the night keeping my wife awake. I tried SnoreRx and it stopped the snoring. It took a couple of days to get used to. SnoreRx Plus is more comfortable so I've bought a spare. Highly recommended.
Tracy

I wasn't expecting this to work but it did! I use the app "Snore Lab" and it showed no snoring all night!
JEFFREY ALLEN SRNCIK

AWESOME PORDUCT, I WILL BUY AGAIN AND AGAIN. IT SAVED MY LIFE! THANK YOU. JEFF S.
Mark Nadeau

My wife wakes up not wanting to throat punch me lol. It only took a couple of days to get used to it. Now I can't imagine sleeping with out it
Brad C

Bought SnoreRX when my current device molded by Dentist broke. Paid about half the cost and same results. No Snoring.
Doreen

I no longer hear complaints from my daughter about my snoring. I've tried so many different products it's great to finally find one that works.
See More SnoreRx Reviews
Real results, from real customers.
Could SnoreRx change your life?
It changed theirs.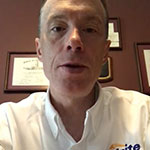 "Immediately saw results. My wife noticed it right away."
Watch Video Testimonial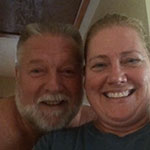 "He's sleeping at night and I'm sleeping at night. He is not snoring."
Watch Video Testimonial